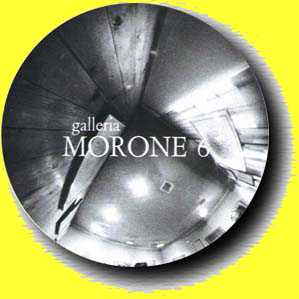 "...Drammatica positivita' della musica. E' stato detto che vi e' priorita' dell'udito sulla vista. Del suono rispetto alla luce. La musica, astratta libidine primaria. La pittura, come la scrittura, e' allora "seconda"? Molto allora tenta la mia dissennatezza. La trasmutazione del suono in immagine, o meglio: l'immagine ambigua per la vista, fatta piu' suono interiore. ("Odo io la luce?" interroga peraltro l'isteria di Tristano). La musica come perenne contrasto, irrisolta soluzione di se'. Mahler, l'antinomia fatta uomo..."
Mario Raciti in "Raciti Opere 1950-1997", Ed. Marsilio, Venezia, 1997
"...Dramatic positiveness of music. Hearing was told to take priority on sight; As well as sound on light. Music, as the abstract and basic libido. Painting, as well as writing, follows then as the "second" one? Much is urging then my senselessness. The transmutation of sound into images, or, better: An image which is ambiguous for sight, becoming an inner sound. ("Do I hear the light?" Tristan's hysteria is actually wondering). Music as an eternal quarrel, as the unsolved solution of the self. Mahler, the antinomy made human...."

---
immagini

L'ARTE NON E' MODA = PAROLA, PENSIERO, COSTUME, IMMAGINE.

CHI CERCHI / CHE PERIODO / STORIA DELLA GALLERIA / ARTISTI DA CONOSCERE / MOSTRA IN CORSO / SEGUIRA' / ARCHIVIO CARMASSI / ACCADEMIE E DINTORNI


COPERTINA


ART IS NOT TREND=WORD, THOUGHT, ATTITUDE, IMAGE

SEARCH / PERIOD / EXHIBITIONS AT MORONE SINCE 1965-66 / ARTISTS TO BE KNOWN / CURRENT EXHIBITION / WHAT'S NEXT / ARCHIVE CARMASSI / ACADEMIES & SURROUNDINGS

E MAIL xplanart@galleriamorone.it


WE ARE HAPPY TO COMMUNICATE WE ARE LEAVING FREE (CYBER)SPACE FOR IMAGES, SO THAT ART CAN BE MORE COMFORTABLE BY YOU, TOO, OR CONTINUE THE VOYAGE WITH THE YOUNG ARTISTS OF ACADEMIES & SURROUNDINGS WITHOUT MAKING YOU MOVE.
HOME PAGE: http://space.tin.it/arte/cspadon/